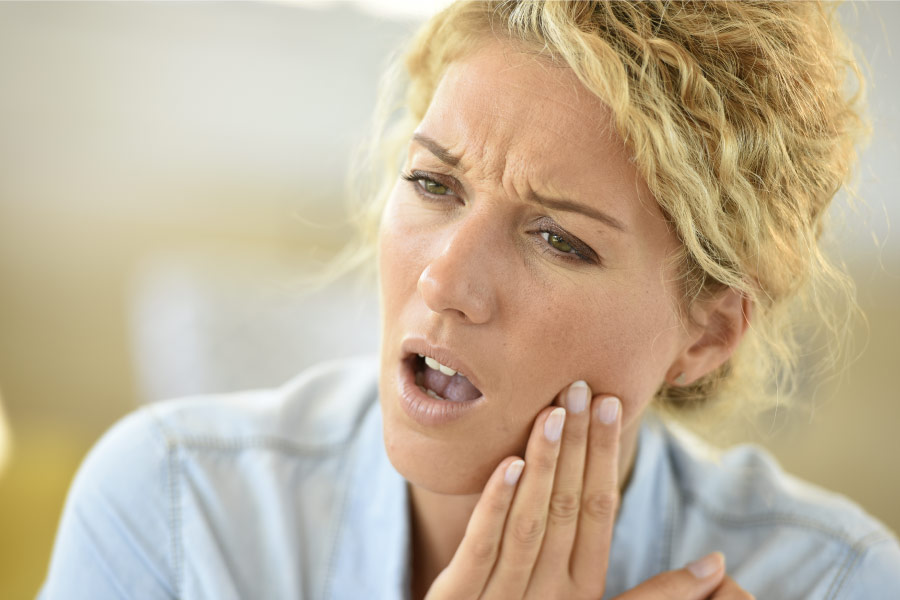 Do you notice that you have a dull ache or uncomfortable feeling in your teeth when you drink or eat particularly cold or hot things? Maybe even a blast of cold air is enough to cause discomfort with your teeth. If so, it's possible you're dealing with tooth sensitivity. This is a common issue that can be caused by a number of different things. Accordingly, there are different ways to treat the sensitivity.
Tooth Sensitivity Cause & Treatment
Tooth sensitivity occurs when the protective layer of your teeth isn't doing its job as it should. The nerve endings are exposed and thus sensitive. Some of the most common causes of tooth sensitivity include brushing too aggressively, dental cavities, a diet high in acidic foods, bruxism (teeth grinding), and too-frequent teeth bleaching procedures.
Depending on which applies to you, your treatment will vary. It may include desensitizing toothpaste, an adjustment in brushing technique, fluoride treatment, a nightguard, a dental filling, or a dental crown. As you can see, treatment solutions range from a simple change in products to restorative procedures, depending on the specific cause and severity of your tooth sensitivity.
Consultation with a Dental Professional
The best way to treat your tooth sensitivity is to leave it in the hands of a dental professional. They'll be able to identify the exact cause of your sensitivity, which may be difficult to do on your own at home. Once they know the root cause, they'll know what treatment solution is best for you and your smile.
As providers of general dentistry for the whole family, Smiles Dental welcomes you into one of our practice locations. We have offices conveniently located across Washington or Oregon. One of our skilled doctors would be happy to discuss any tooth sensitivity issues you might have. Our team members treat each patient with individual attention and will give you recommendations for moving forward. Call or email us today to book your visit!