There are more product options than ever for the modern-day consumer, and there's no exception to that when it comes to picking out a toothbrush. Many people spend their time deciding between a manual toothbrush and an electric toothbrush, but don't forget you also have options for the type of toothbrush bristle too. Let's dive into the differences between soft and firm toothbrushes so you can make a smart choice for your smile.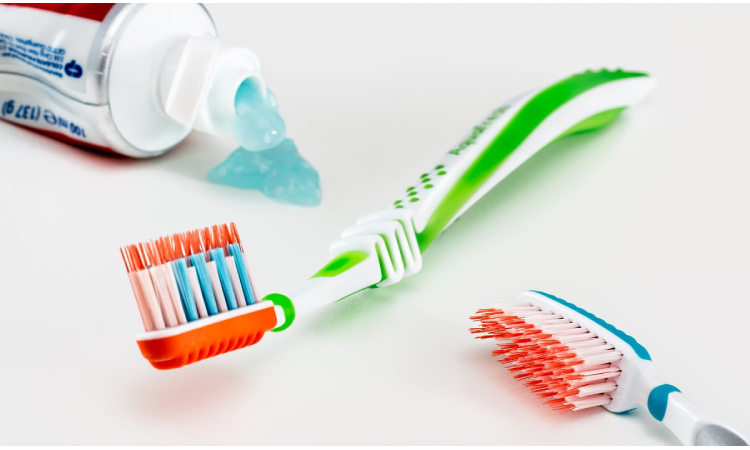 Soft Toothbrushes
Most dentists recommend soft toothbrushes as the way to go. This is because they're more comfortable and safer to use. If you have sensitive teeth, it's even more important for you to opt for a soft toothbrush to prevent further enamel erosion and sensitivity.
Don't forget that even if you have a soft toothbrush, you're not completely in the clear yet. You should still take care not to brush too hard so as to avoid damaging those pearly whites.
Firm Toothbrushes
Firm, or hard, toothbrushes aren't as common as they once were. When you use a firm toothbrush, you increase your risk of damaging your tooth enamel or gums because of how hard the bristles are. Even though some people might like the idea of being able to remove a little bit more plaque with the help of a hard toothbrush, the potential for harming your teeth often outweighs that possible benefit.
If you're still unsure of what to buy, your best bet is to consult your dentist. They'll know better than anyone else what your oral health needs are and what tools and products will be right for taking care of your teeth.
The Smiles Dental team is here to answer any questions you have, whether it's about toothbrush type, an oral health issue, or anything else dental-related. Feel free to contact any one of our Washington or Oregon locations for some assistance.