Did you know that February is National Children's Dental Health Month? Smiles Dental treats patients of all ages—from your youngest family member to your oldest. Here, we'll discuss Smiles Dental's approach to kids' dentistry and provide you with some tips and tricks to keep your kiddo's smile healthy.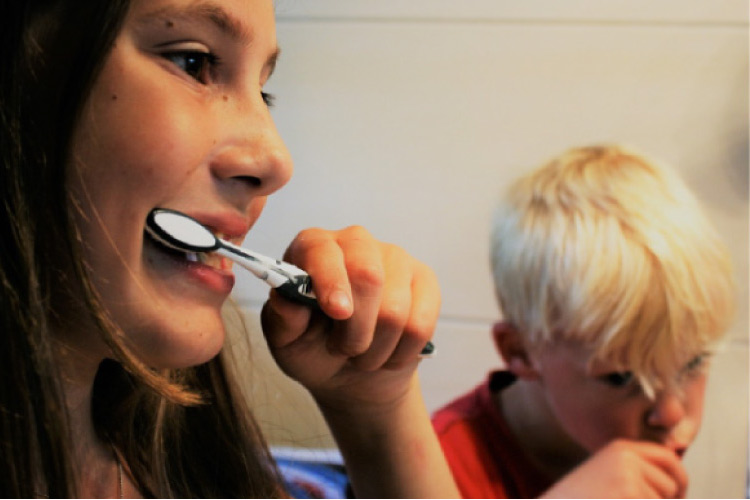 What Is National Children's Dental Health Month?
National Children's Dental Health Month is organized by the American Dental Association and is a nationwide effort to bring attention to children's dental health. This month-long program began in 1981 and continues annually each year. Typically, dentists, pediatricians, educators, and parents lead the way in this effort.
What Can I Do to Help My Child Achieve Optimal Oral Health?
The key to a healthy smile includes maintaining a comprehensive at-home routine and attending biannual cleanings. One of the most effective ways to establish a routine is through consistency. If you're making brushing and flossing part of their morning and nighttime routine each day, oftentimes it becomes a habit. Additionally, monitoring their diets and limiting the number of sugary foods they consume is an easy way to help reduce their risk of cavities. At your child's dental visit, we can discuss additional preventive dental treatments, such as fluoride treatments or dental sealants.
Does Smiles Dental Offer Children's Amenities?
We love to see smaller smiles in our office and we do everything we can to ensure that their experience with us is both enjoyable and educational. In select offices, we even offer iPods, video games, movies, a kids' play den, and cozy pillows and blankets. Our goal is to make them feel right at home when they're in our care. If your child is a nervous patient, please speak with a member of our team about our sedation options and how we can ease their anxiety.
Ready to schedule your child's visit with us? Please select your home dental practice and send us a message through our contact form. We look forward to seeing you and your little one in our office soon!
Contact Us