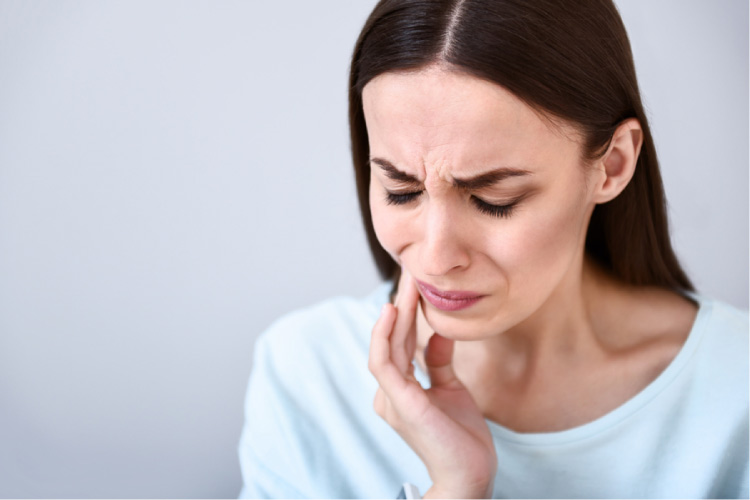 The smile is often the first thing someone will notice about you when you meet. It's an important part of your appearance, the key to your self-confidence. So if you have broken or cracked teeth, you're probably wondering if there's a way to restore your smile back to its former glory. The good news is that a cracked tooth is fixable! In this post, we'll go over your options.
Composite Dental Filling
Fillings are often used to address tooth decay, or cavities, but it can also be the ideal solution for a minor chip. The procedure is straightforward and routine, and it can be done in just one visit to our office. During that time, the dentist will assess and clean the area, fill the tooth to restore it to its natural shape, and, finally, harden the filling. A composite filling is a safe, durable way to address a small crack.
Dental Crown
For a more substantial break in the tooth, the dentist will opt for a dental crown. A crown is a custom-made cap that will fit right over the damaged tooth, protecting and supporting the damaged tooth, and restoring its natural look and feel. Crowns can be made from a variety of different materials, including, and most popular, porcelain. Porcelain crowns blend seamlessly into your smile.
Porcelain Veneers
Fillings and crowns can usually do a great job to remedy a broken tooth. In some cases though, and especially when the affected tooth is one of the front teeth, a single porcelain veneer may be the preferred solution. Veneers are thin porcelain shells that are custom-made to fit over the teeth. They are a permanent solution, and one that provides a natural-looking, long-lasting result.
Broken Tooth? Contact Us!
Here at Smiles Dental, we offer all three of the above options at each of our locations. If you've experienced a broken or cracked tooth, contact us as soon as possible to get an appointment with one of our doctors. Once you're here, we'll help you decide which of these options is the best for you.