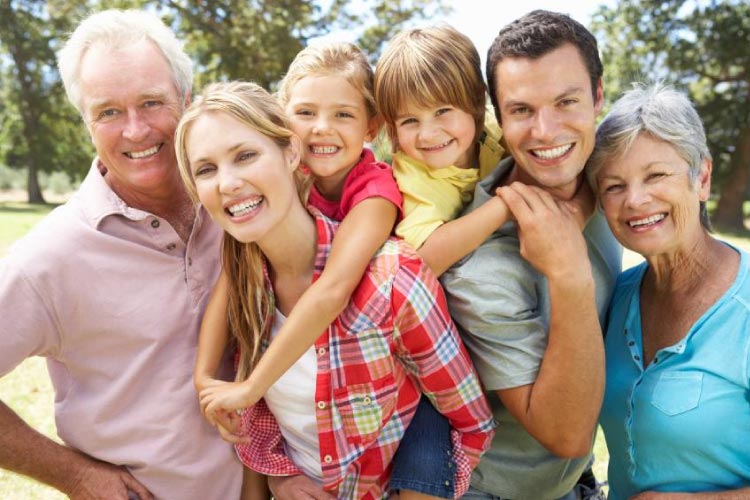 At Smiles Dental, we strive to create an environment where the whole family feels comfortable receiving quality dental care. From the moment you walk through our doors, you and your loved ones can feel at ease. No matter if you are simply looking for preventive care or if you have been considering a more involved restorative or cosmetic procedure, our team will work with you and your family to ensure you get the dental care you deserve.
Family Atmosphere
We've designed our office with families in mind. From the different amenities and bonuses available to children to the way our team members are gentle and compassionate when treating children, you'll feel at home in our practice. We want your little ones to feel involved in their own oral hygiene, so we will commonly ask the youngsters to "assist" us during their visit. Schedule a family block appointment to take care of the entire family's dental care at once — our waiting area is stocked with educational books and games to entertain kids as they wait!
Comprehensive Services
We offer a variety of services so we can fit the needs of you and your family. From preventive care to orthodontics to cosmetic options and restorative procedures, our team will work together to help you achieve your dream smile. For patients that experience dental anxiety, we also offer sedation dentistry to help you feel more at ease during your appointment.
Flexible Payment Options
We want our patients and their families to receive quality dental treatment that fits in your budget. In addition to selecting almost all major dental insurance, we also accept financing through CareCredit, a program similar to a credit card for medical expenses. We are also happy to offer a courtesy discount of 10 percent to our patients 59 and older when treatment is not billed to insurance and is paid in full, as well as a discount of 5 percent to cash-paying patients who pay in full.
Join Our Dental Family!
To learn more about what makes our office a great place for families, contact us today.
Contact Us