From our very first patient of the day to the time our doors close in the evening, the talented dental hygienists at Smiles Dental work hard to keep things running smoothly. In honor of Dental Hygienist's Week (the second week in April), we want to shine a spotlight on our talented dental hygienists and some of the treatments they perform. From professionally cleaning your teeth and taking X-rays to applying fluoride treatments, dental hygienists help keep your teeth clean, your smiles healthy, and your appointments running smoothly.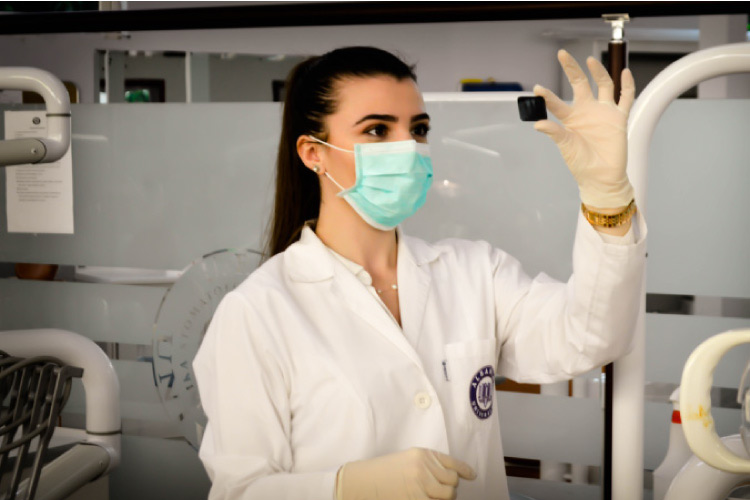 Professional Cleaning
Most of our patients should visit our office every six months for a professional cleaning. During your cleaning, our hygienists remove the bacterial plaque, a slick biofilm made up of bacteria and acid, from your teeth. Without proper care, plaque can develop into tartar, a hard substance that can only be professionally removed through a process called scaling. After your professional cleaning, your smile will feel fresh and clean!
X-Rays
We use dental X-rays to monitor your teeth for any potential issues that may be invisible to the naked eye. For example, X-rays can spot issues like cavities, tooth decay, and impacted teeth long before the problem may be visible to the naked eye. Some patients with oral health complications may need X-rays every six months, while other patients may be fine getting X-rays every few years.
Fluoride Treatments
We use fluoride treatments to reduce the risk for cavities. Although your tooth enamel cannot regrow, fluoride strengthens damaged enamel through a process called remineralization. This quick treatment can help ease tooth sensitivity and repair damage caused by bacteria and acid.
Beyond the treatments listed above, our dental hygienists do an enormous amount of work to care for our patients and their smiles. To ask our team any questions or to schedule your next visit, contact our office today!
Contact Us