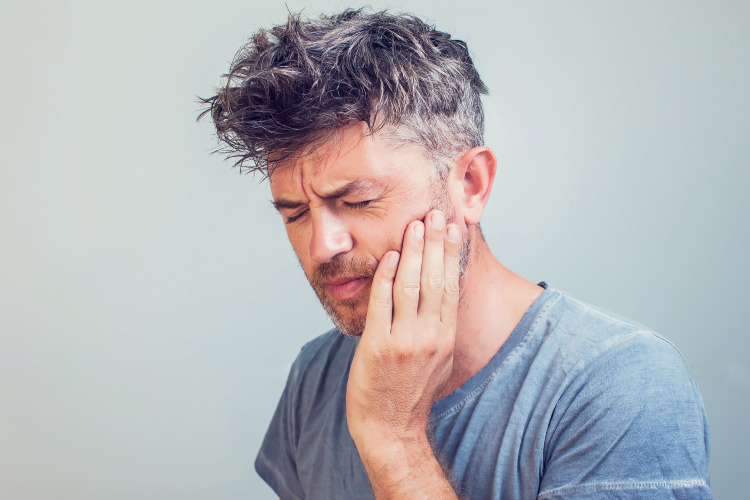 Imagine this scenario: You're out there enjoying your day when all of a sudden something happens and you're dealing with a full-on mouth emergency. Maybe you bit into something a little too hard and your tooth got majorly chipped. Maybe you were playing sports and a hard hit to the face ended up knocking out your tooth. Whatever the case, you have to decide if you should visit the dentist ASAP or if it's actually not that bad.
While it may not be the simple answer you were looking for, whether or not you need to see a dentist immediately actually depends on what kind of dental emergency is on your hands. Let's break it down:
When to See a Dentist ASAP
If you have a true dental emergency, the sooner you act, the better. Sometimes it can even mean the difference between losing a tooth or saving one! When you get prompt care from a dentist, they can make sure the issue doesn't worsen to the point that it affects your overall health. Here are some cases when you need to see a dentist as soon as possible:
Lost or knocked-out tooth
Serious tooth infection or abscessed tooth
Severely cracked tooth
Painful chipped tooth
When You Can Wait to See a Dentist
While you should generally see a dentist when anything goes wrong with your teeth, there are some cases when it's okay to wait a couple of days before doing so. Here are some dental concerns that aren't necessarily emergencies:
Missing filling
Lost dental crown
A chipped tooth that's not painful
Tooth sensitivity
Broken retainer
When to Go to the Hospital
There are some serious conditions involving your mouth when it's in your best interest to go to the emergency room rather than a dentist. If you are dealing with any of the following, call 911 to get immediate medical attention:
Fractured jaw
Dislocated jaw
Neck trauma
Deep cuts to your mouth
Severe bleeding
Emergency Dentistry at Smiles Dental
If you're in need of a dentist to treat your mouth emergency, contact Smiles Dental today. We provide emergency dentistry from our offices through the Pacific Northwest and would be happy to assist you.
Contact Us